52 % of all LAS students are first-generation college students.*

47 % of all UIC undergraduate first-generation college students are in LAS.*
First-at-LAS is a new program in the College of Liberal Arts and Sciences (LAS) that aims to support the academic success of our first-generation college students (FGS) – students who may be one of the first in their families to attend college.
In LAS, thousands of students identify as first-generation college students, along with many of our faculty and staff. As a college, we recognize their commitment to higher education and celebrate the many strengths and assets they bring to campus.
In First-at-LAS, we are proud to offer programs, resources, and materials that enhance and enrich students' LAS and UIC experience. We also provide LAS faculty and staff with first-gen data, research, and literature, along with opportunities for engagement and collaboration.
Be sure to browse our site to learn about our initiatives, and join the first-gen conversation!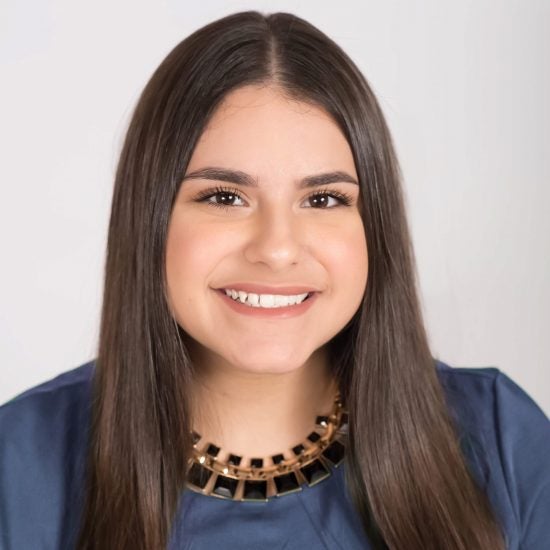 "Sometimes, the beauty of not having someone before you is that we make our own rules. There isn't a bar set or a grade that we must achieve. Rather, we are working to achieve OUR best. By being first-generation students, we can set the path for ourselves. I feel that this is what college is all about. Growing as a person, discovering new interests, and becoming a degree closer to your ultimate career goal. This is what makes me proud of my first-generation journey." – Reneen Allen, LAS First-Gen Student
Meet more members of the LAS first-gen community and discover what makes them proud to be first-gen! 
Get inspired!
*The data is based on fall 2021 student numbers. Learn how we define first-generation college students by visiting our Discover webpage.