Tell Me Your Story Campaign
Celebrating the first-gen identity and experience!
Tell Us Your Story Poster/Why you should share your story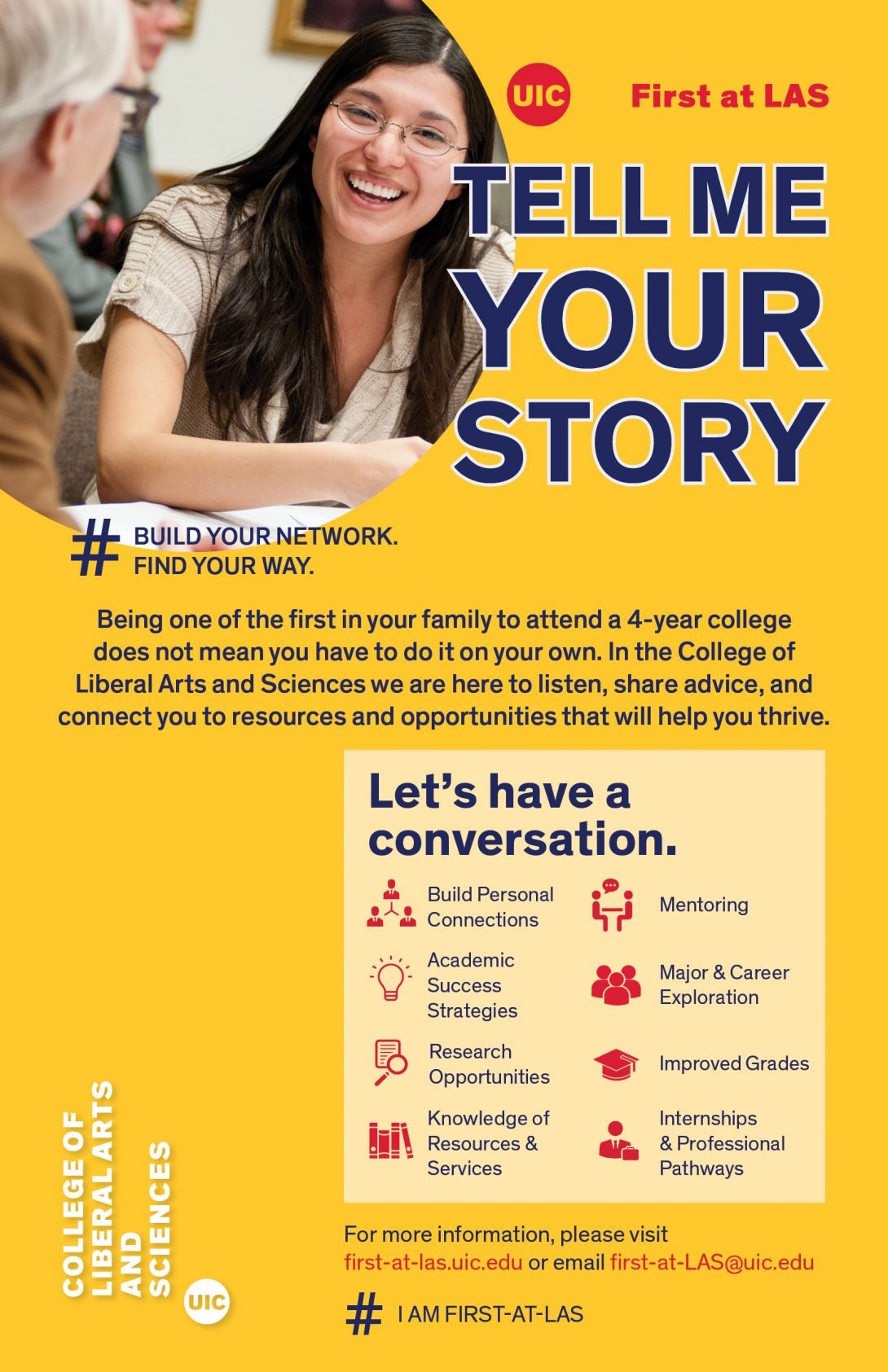 "First-generation college students come to UIC because they have chosen to pursue higher education. They have been resilient. It has been a choice that was preceded by a lot of hard work on their part. They should be proud of that identity. Embrace it as an asset."
Rosilie Hernandez | Proud first-gen professor and Associate Dean for Student Academic Affairs in LAS
In LAS, we celebrate our dynamic first-generation college students. If you are a first-gen college student, we encourage you to embrace your identity with pride and share your story!
Being one of the first in your family to attend college does not mean you have to go through this journey on your own. Our community of faculty and staff want to hear from you. We are interested in learning about you and your academic journey so that we can share advice, be a support when you need it most, celebrate your accomplishments, and identify resources and opportunities that will help you thrive.
Connect with us, and let's have a conversation.
Be sure to tell us your curiosities, passions, interests, victories, questions, and concerns. Most of all, be sure to TELL YOUR STORY, so that we can be part of it!
Together, we can write the next chapter in your LAS story. What do you want it to say?