First-Gen Student Board
Be a leader. Join the conversation. Make an impact.
If you are a first-generation college student in LAS looking to be a leader in the first-gen community, then join the conversation as a member of the NEW First-Gen Student Board! Review the program details outlined below, including information on how to sign up!
Program Details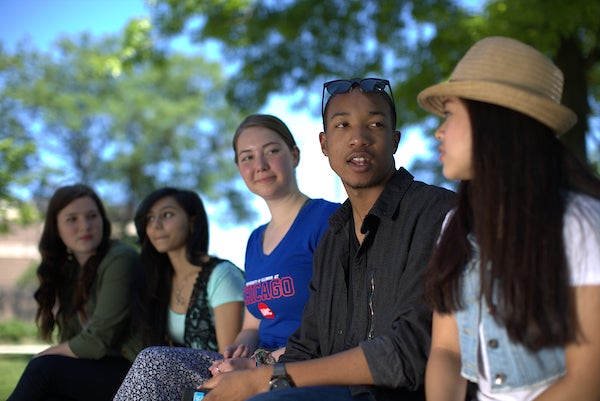 Why you should join
Make an impact and represent the first-gen voice by sharing your experiences.
Build your network and knowledge of resources and opportunities by connecting with faculty, staff, and peers.
Develop communication, organization, and teambuilding skills by planning events and workshops to support/engage your peers.
What you'll do
Serve as advisory board for First-at-LAS by providing program direction and identifying focus areas.
Serve as ambassadors for First-at-LAS by representing the first-gen experience at campus speaking engagements and events.
Organize and plan different events that support or enhance the college experience for peers.
Serve as peer mentors to students who are just starting their UIC journey.
Who is eligible to participate
Full-time LAS students who identify as first-generation college students.
Students across majors and years are welcome.