Faculty Mentors
Support first-gen college students. All faculty welcome!
info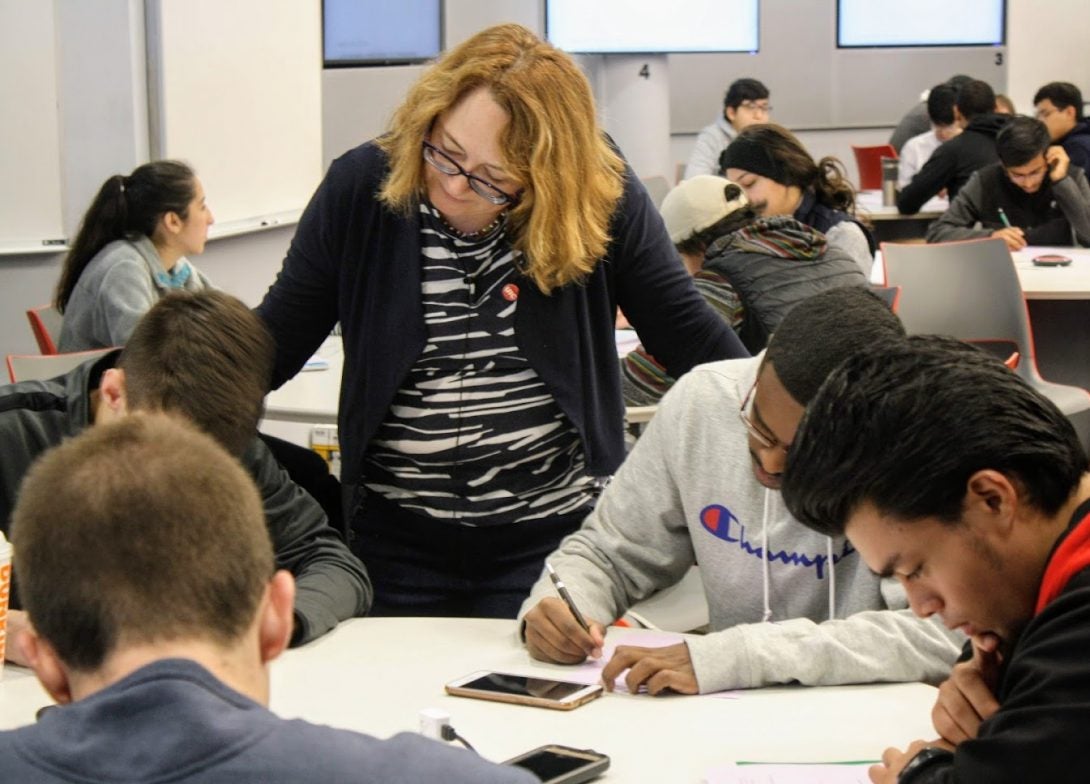 Faculty mentors have an opportunity to connect with first-generation college students, support their academic journey, and help define their LAS experience.
As faculty, you possess invaluable academic experiences and institutional knowledge that can help students excel and effectively navigate a college environment. When you sign up to be a mentor, students gain direct access to this information and benefit from your expert guidance and ongoing support. The mentor-mentee relationship also affirms for students the value of interacting with faculty and developing quality connections in LAS.
Student Outcomes
After program participation, 87% of students reported feeling comfortable interacting with professors and 93% of students reported feeling comfortable asking professors for help.
Student Testimonies
"I discussed with my mentor my apprehensions towards my career choice. He helped me make an educated decision that was best for me. It was extremely helpful, especially coming from someone such as himself."
"Keeping in touch with my mentor has kept me motivated throughout the entire semester. I know sometimes I give up in the middle of the semester, but I noticed that because I had to meet with my mentor and give feedback on myself, I held myself to a higher standard than I normally would."
"It was nice to have a guiding hand and knowing that I wasn't the only one going through this."
To learn more about the program and how you can make a positive difference through mentorship, review the information below and enroll today.
* Data comes from the Spring 2020 End of Program Survey.
Program Details
Goals

As a mentor, you will help the program achieve the following goals:

Facilitate positive and professional connections between LAS faculty and students by encouraging ongoing and intentional dialogue.
Socialize students to college culture and demystify hidden curriculum by helping them understand what it means to be a student in LAS and how to manage academic demands and expectations.
Normalize the college experience, including perceived challenges or hardships, to mitigate feelings of imposter syndrome.
Empower students to feel comfortable and confident when interacting with professors and engaging in help-seeking behaviors.
Foster connection and community between students, mentors, and peers in the program to create a sense of belonging in LAS.
Develop students' campus support and professional networks by exposing them to key resources, opportunities, and services.

structure

What Mentors Do

Work with 3-5 students in their first or second year and academic discipline (Natural Science, Social Science, Humanities) for one semester.
Connect virtually with students, both one-on-one and as a group, at different points in the semester.
Facilitate conversations on essential topics related to the college experience, share students' academic journeys, and offer subject area insights.

Common Discussion Topics

Major and career exploration*
Academic success strategies*
Campus resources and services*
Guidance and advice on personal matters*
Internships and professional pathways
Research opportunities

*Most common areas based on mentor feedback.

Mentor Resources and Supports

Access to a weekly curriculum with suggested topics to guide mentee conversations.
Weekly newsletters with campus events and opportunities to share with mentees.
Mentor guides and access to journal articles and materials to support your mentor role.
Access to Remind, a text messaging application used by educators to communicate with students, individually or as a group, in a safe and secure manner. Your number is not accessible to students and messaging can be done by phone and/or computer.
Box access to centralize program information and resources.
Zoom events with break-out rooms to facilitate conversations between the mentors and the mentees.

feedback

The following is feedback from past faculty mentors on what they most enjoyed about the mentorship experience.

"Informal chats with the students."
"Helping someone who was like me."
"Getting to know the students personally, feeling that I could boost their confidence and happiness, ease stress in some ways."
"My three mentees were awesome! I gained a lot from the interaction and enjoyed it."
"Everything. It was lovely to talk and share time and experiences with the mentees."
"Getting to know students personally, hearing 'their story.'"
"I really enjoyed talking with students who were not in currently in my classes. While I enjoy all student visits, discussions with students in my classes always seem to move towards grading and assignments. Here, the conversations with my mentees hit on a variety of school-related and non-school-related topics, which deepened the relationships."
"Their questions and stories allowed me to become much better acquainted with the resilience and challenges of being a first-generation student."

100% of mentors said they would do it again.

*Data comes from the Spring 2020 End of Program Survey.