How First-at-LAS Supports First-Gen College Students
How we support First-Gen Students in LAS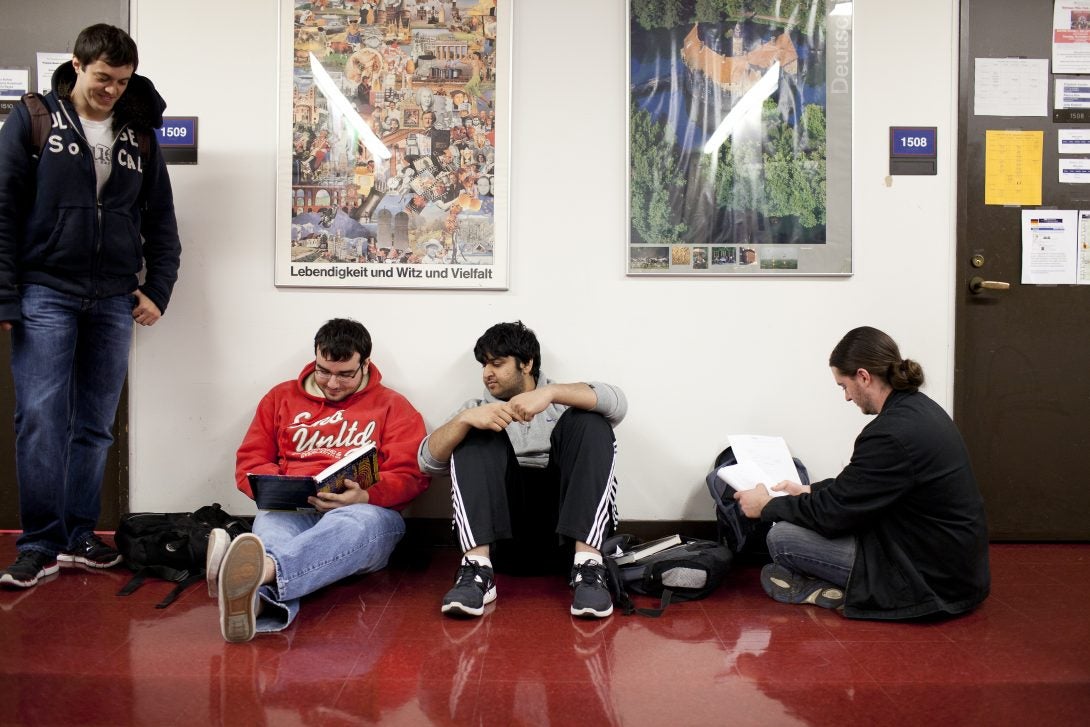 In First-at-LAS we are dedicated to working with faculty, advisors, and staff to create programs and initiatives that benefit our first-generation college students. Using research and optimal practices, we address critical areas of need that impact the academic success of our students and strive to create a culture that is welcoming and supportive.
To learn about some of our work, please read below for additional information.
If you are interested in collaborating on an initiative, please contact us by emailing first-at-las@uic.edu
Programs
LAS 110 Modules

LAS 110 is the college's First-Year Seminar that first-time students take in their first semester at UIC. The goal of LAS 110 is to help acclimate students to university life by building community, connecting them to resources, and providing knowledge on college and university policies.

First-at-LAS has teamed up with LAS 110 to design and implement instructional models with first-generation students in mind. LAS 110 Instructors may use the modules to facilitate class discussion and activities. Topics focus on helping students create a campus support network by identifying and communicating their needs through help-seeking, and first-gen storytelling to empower students to embrace the first-gen identity and raise awareness of this experience within LAS and UIC.

Student Hours

Student Hours are designed to increase chances of course success and completion by encouraging greater interaction and communication with faculty outside of class instruction through a student-centered rebranding of "office hours." First-at-LAS has developed a set of guidelines to encourage positive help-seeking behaviors, increase communication pathways between faculty and students, and facilitate long-term mentorship relationships, which can lead to strong grade outcomes.

Course Center Hours are described in the research literature as contact hours scheduled with the faculty in a space that allows for groups of students in your course to visit, work on assignments by themselves or in groups, and use you or a course TA as a resource when specific questions arise. Course Center Hours may substitute when appropriate for Student Drop-In Hours, and may be especially effective before midterm and final exam periods.

Please see our Student Drop-in Hours and Course Center Guide.

Faculty-Student Mentoring

Beginning Spring 2020, First-at-LAS will offer a faculty-student mentoring program. The goal is to promote college success among first-gen college students by connecting small groups of students to faculty in their subject area who can share academic success strategies and subject area insights and supports. In these small groups, students connect with faculty and peers around a common interest, gain academic and institutional knowledge from a faculty member, and acquire tools for academic growth and professional development.

If you are a faculty member or student in LAS and wish to participate, please submit an interest form.

Tell Me Your Story Campaign

Tell Me Your Story promotes storytelling between students and faculty and advisors in ways that foster personal connections, create positive identity development (especially for first-generation students), and build understanding. Through these interactions, we hope to deepen students' professional relationships with faculty and advisors and build a greater sense of community and support within LAS.

Tell Me Your Story also involves a video series. Be sure to check them out!